The global self-healing materials market size was estimated to be US$ 0.91 billion in 2020 and is expected to reach US$ 5.7 billion by 2031 at CAGR of 18%. Self-healing materials are new materials that can identify and fix harm themselves.

At Rice University, a versatile material was designed that conjoins self-healing and self-reversible firming properties. The material is labelled Self-Adaptive Composite (SAC). They possess properties like stickiness and resemble micron-scale elastic balls. This item is made by mixing two polymers and a dissolvable liquid which evaporates when exposed to high temperature. This makes a permeable mass of glutinous balls. In the cases of breakage, it mends itself rapidly.

As indicated by the studies, this is a leap forward. It is presently shown that you can fix lost material in plastic. By the utilization of Self-Healing Plastic, less material is squandered. Self-healing materials have drawn in the attention of numerous scientists throughout past few decades, because of undeniable substantial properties and remarkable item solidness. Self-healing can possibly broaden the service life of a material, and this ability has been viewed as a significant procedure when planning a practical structure which is anticipated to alter the construction sector altogether during the forecast period.

Planning ultrahigh stretchable, extreme, and self-healing materials is the critical part for the computerized intelligent device which can deliver high mechanical properties and extend the lifespan for usability of material in discrete industries. In places where fixes are an irritation to humans, for example, roadwork, these self-healing materials are a preferable choice. The advantages of self-healing asphalt are that there is less work required on the streets, causing less traffic blocked. In gadgets namely, cellphones, glasses, wearable fragile devices, these self-healing materials are expected to add value in coming future. This gradual rising advancement is anticipated to create a strong market value during the forecast period of 2022-2032.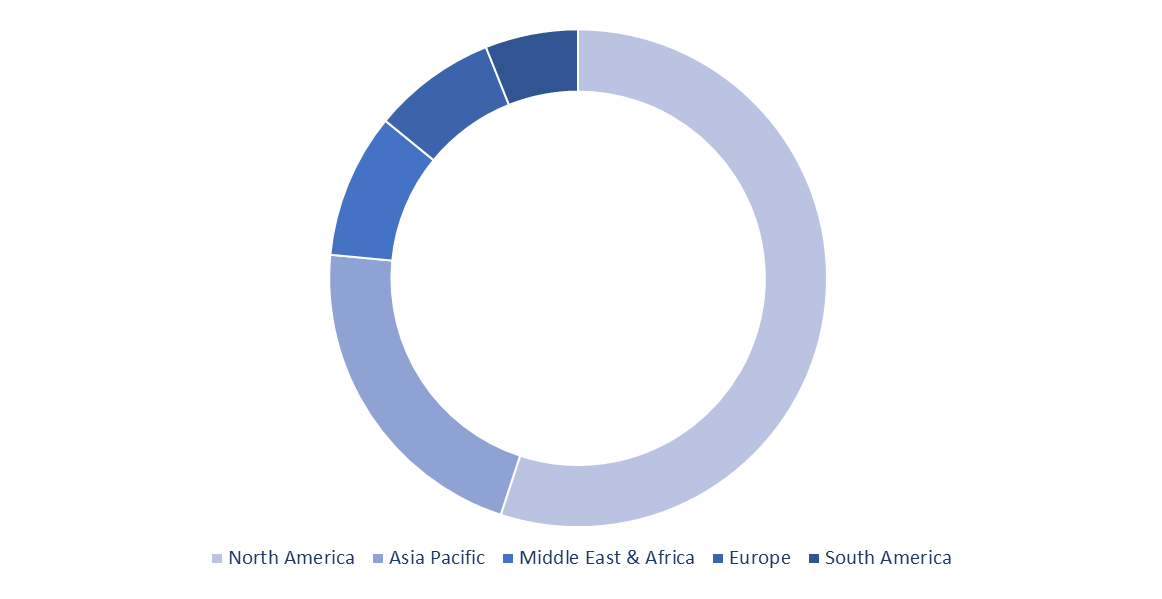 The report titled "Global Self-Healing Materials Market - Global Market Share, Trends, Analysis and Forecasts, 2022-2032" offers market estimates for a period 2017 to 2031, wherein 2017, 2018 and 2019 is historic period, 2020 is the base year, and 2021 to 2031 is forecast period. Additionally, the study takes into consideration the competitive landscape, wherein the report would provide company overview and market outlook for leading players in the Global Self-Healing Materials Market. Furthermore, the report would reflect the key developments, global & regional sales network, business strategies, research & development activities, employee strength, and key executive, for all the major players operating in the market.

The global Self-Healing Materials market is segmented based on Product, Technology, application, and region. Based on Product, the Self-Healing Materials market is segmented into Concrete, Coatings, Polymers, Asphalt, Fiber-Reinforced Composites, Ceramic, Metals, and others. Based on Technology, the Self-Healing Materials market is segmented into Reversible Polymers, Micro-encapsulation, Shape Memory Materials, Biological Material Systems, Others. Based on Application type, the Self-Healing Materials market is segmented into Energy Generation, Building & Construction, Automotive & Transportation, Electronics & Semiconductors, Medical, Others.

Based on geography, the Global Self-Healing Materials Market is segmented into North America, Europe, Asia Pacific, Middle East & Africa, and South America. North America is sub-segmented into the United States, Canada, and Rest of North America. Europe is sub-segmented into Germany, United Kingdom, Italy, France, Spain, and Rest of Europe. Asia Pacific is sub-segmented into China, Japan, India, Australia, and Rest of Asia Pacific. Middle East & Africa is sub-segmented into Saudi Arabia, UAE, South Africa, and Rest of Middle East & Africa. South America is sub-segmented into Brazil and Rest of South America.

The research provides in-depth analysis of prominent players holding majority share of the global market with a focus on all operating business segment and would identify the segment of the company focusing on Global Self-Healing Materials Market. Further, market share of prominent companies in the Global Self-Healing Materials Market would also be estimated.

The study takes into consideration the key competitive information such as business strategy, product portfolio, key development, swot analysis, and research and development focus of all the Self-Healing Materials companies. The Global Self-Healing Materials Market study would take into consideration the participants engaged throughout the supply chain and value chain of the market, along with their contribution. Product portfolio would focus on all the products under the Self-Healing Materials business segment of the company. Similarly, the recent development section would focus on the latest developments of company such as strategic alliances and partnerships, merger and acquisition, new product launched and geographic expansion in the Global Self-Healing Materials Market.

The key players of the Global Self-Healing Materials Market are Acciona, Applied thin films inc., Autonomic materials inc., Innceinnmat S.L, Bayer ag, Evonik industries corporation, Ppg industries inc., Sensor coating systems ltd., Fescon oy, General Motors, Volkswagen, Apple inc., BASF se, Alstom, Avecom, s.l., Critical materials, Nei corporation, Slips technologies, Flame spray technologies, GKN aerospace, Nissan motor corporation, Ford motor company, and LG electronics, and others.

Global Self-Healing Materials Market Key Segments:
Based on Product
Electronic skin suits
Concrete
Coatings
Polymers
Asphalt
Fiber-Reinforced Composites
Ceramic
Metal
Based on Technology
Reversible Polymers
Microencapsulation
Shape Memory Materials
Biological Material Systems
Others
Based on Application Type
Energy Generation
Building & Construction
Automotive & Transportation
Electronics & Semiconductors
Medical
Others
By Region
North America

U.S.
Canada
Rest of North America

Europe

Germany
UK
France
Spain
Italy
Rest of Europe

Asia Pacific

Japan
China
India
Australia
Rest of APAC

Middle East & Africa

UAE
South Africa
Saudi Arabia
Rest of MEA

South America

Brazil
Rest of South America