Abrasives are a hard material, substance or mineral which is used to grinding, abrading, scouring, removing, and shaping of solid materials, hard surfaces or work pieces, through the process of rubbing and cleaning. The primary physical properties of this material made of materials such as rubber, clay, resin or glass, include hardness, friability, toughness, grain shape and size, and degree of purity, as it should have a strong bonding affinity and should be able to withstand heat.

A type of abrasives, called as coated abrasives, are fixed to a backing material such as paper, cloth, resin, polyester or metal, and are used in the form of grinding wheels, sandpapers, honing stones, polishes, and a number of other tools. Abrasives are used in a wide range of industrial sectors, including industrial, domestic, technological and commercial in a range of processes that includes buffing, honing, cutting, polishing, drilling, sanding, and sharpening to shape or finish a work piece. Highly precise components and ultra-smooth work pieces are made with the help of abrasives.

Increasing demand in grinding and polishing applications in end-use industries such as in the manufacture of automobiles, airplanes, spacecraft, mechanical devices, electrical appliances, and machine tools, is expected to boost the market. These products play a vital role in the manufacturing of automotive components, in modifying operating parameters such as lowering noise levels and reducing high-performance engine carbon dioxide emissions and component machining.

Synthetic abrasives can be used for varied applications due to variable grain shape, making changes in the purity, and by controlling the crystal structure within the grains. Their increasing usage in the automotive industry is the prime factor driving their demand. Synthetic abrasives are the products made from the processing of chemical precursors or raw materials. These include synthetic diamond, silicon carbide, and alumina.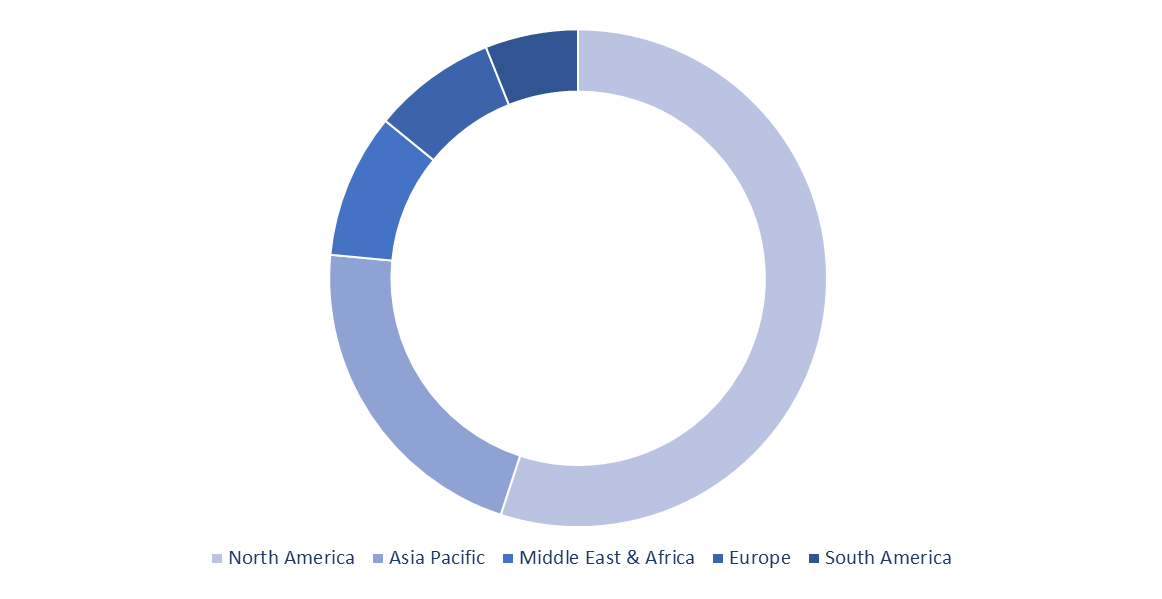 abrasives market Value Share Analysis, by Geography (2021)


The report titled "abrasives market - Global Market Share, Trends, Analysis and Forecasts, 2023-2032" wherein 2021 is historic period, 2022 is the base year, and 2023 to 2032 is forecast period. Additionally, the study takes into consideration the competitive landscape, wherein the report would provide company overview and market outlook for leading players in the global abrasives market. Furthermore, the report would reflect the key developments, global & regional sales network, business strategies, research & development activities, employee strength, and key executive, for all the major players operating in the market.

The global abrasives market is segmented on the basis of Source, Type, End Use Industry, Material, and geography. Based on Source, the global abrasives market is segmented into Natural, Synthetic. Based on type is segmented into Coated abrasives, Bonded abrasives, Super abrasives. Based on end use industry is segmented into Aerospace, Automotive, Machinery, Metal fabrication, Electrical & electronics equipment, Others (Medical devices, Consumer goods, Construction, Cleaning & maintenance). Based on material is segmented into Aluminium Oxide, Silicon Carbide, Emery, Corundum, Boron Carbide, Others. Based on geography is segmented into North America, Europe, Asia Pacific, Middle East & Africa, and South America. North America is sub-segmented into the United States, Canada and Rest of North America. Europe is sub-segmented into Germany, United Kingdom, Belgium, Spain, and Rest of Europe. Asia Pacific is sub-segmented into China, Japan, India, Australia, and Rest of Asia Pacific. Middle East & Africa is sub-segmented into Saudi Arabia, the UAE, and Rest of Middle East & Africa. South America is sub-segmented into Brazil and Rest of South America.

The research provides in-depth analysis of prominent players holding majority share of the global market with a focus on all operating business segment and would identify the segment of the company focusing on abrasives market. Further, market share of prominent companies in the global abrasives market would also be estimated.

The study takes into consideration the key competitive information such as business strategy, product portfolio, key development, swot analysis, and research and development focus of all the Abrasives companies. The global abrasives market study would take into consideration the participants engaged throughout the supply chain and value chain of the market, along with their contribution. Product portfolio would focus on all the products under the Abrasives business segment of the company. Similarly, the recent development section would focus on the latest developments of company such as strategic alliances and partnerships, merger and acquisition, new product launched and geographic expansion in the global abrasives market.

Major players active in the global abrasives market include Robert Bosch GMBH (Germany), 3M Company (US), Saint-Gobain Abrasives, Inc. (US), Fujimi Incorporated (Japan), LafargeHolcim (France), Balfour Beatty PLC (UK), Kier Group PLC (UK), Carillon PLC (UK), Henkel AG & CO. KGAA (Germany), Tyrolit Group (Austria), Asahi Diamond Industrial Co., LTD (Japan), Sak Industries (India), Deerfos Co., Ltd (Korea), and Carborundum Universal Limited (India).

The abrasives market is segmented as follows:
By Source
By Type
Coated abrasives
Bonded abrasives
Super abrasives
By End-Use industry
Aerospace
Automotive
Machinery
Metal fabrication
Electrical & electronics equipment
Others

Medical devices
Consumer goods
Construction
Cleaning & maintenance
By Material
Aluminum Oxide
Silicon Carbide
Emery
Corundum
Boron Carbide
Others
By Region
North America

U.S.
Canada
Rest of North America

Europe

Germany
UK
France
Spain
Italy
Rest of Europe

Asia Pacific

Japan
China
India
Australia
Rest of APAC

South America

Brazil
Rest of South America

Middle East & Africa

UAE
South Africa
Saudi Arabia
Rest of MEA